The list of allergens
Cereals (all containing gluten), shellfish, eggs, fish, peanuts (groundnuts), Soybeans (soy) milk, nuts, almonds, pistachios, celery, mustard, sesame seed, sulfur dioxide, Bluebonnets, Mollusks
Soups

Lentil soup

45,- Czk

Chicken Soup

45,- Czk
APPETIZERS

Hommos

75,- Czk

Tzakziki

59,-Kč

Fatoosh salát

59-Kč

Libanese salát

59,-Kč

Maza salát

109,-Kč
Sandwiches

Pita Chicken Gyros

( meat , salát, , bread, dressing )

89,-Kč

Gyros Twister

( meat, salát,tortilla, dressing )

109,-Kč

Pita Falafel

( Falafel, salát, dressing, bread )

79,-Kč

Falafel Twister

( Falafel, salát, dressinTortillaila)

79,-Kč

Aleppo Kebab Twister

( Grilled beef minced meat, dressing, Tortilla)

119,-Kč
Gyros plate

Chicken Gyros plate with fries

125,-Kč

Chicken Gyros plate with rice

119,-Kč

Chicken Gyros plate with noodles

119,-Kč

Chicken Gyros plate with salad

125,-Kč

Chicken Gyros plate with Hommos

129,-Kč
GRILL

ALEPPO

Beef meat, salad, Fries, bread

140,-Kč

SheeshTaook

Chicken meat, salad, fries

140,-Kč

Lamb TIKKA

Lamb meat, salad, fries

199,-Kč

CHICKEN TIKKA

1/2 Chicken, salad, fries

150,-Kč

MIX GRILL

3 meat kinds, fries, salad, bread

399,-Kč

1/2 grillované kůře

Chicken grill, salad, rice

150,-Kč
EXTRAS

250 G

Rice

( super BASMATI)

45,-Kč

Fries

40,-Kč

Cuuscous

40,-Kč

BIRYANI

50,-Kč

KUSKUS

40,-Kč
FALAFEL

FALAFEL plate

(salát, falafel, hommos)

109,-Kč

DURUM FALAFEL

(salát, falafel, dressing, tortilla)

79,-Kč

FALAFEL pita

(HUMUS, falafel)

98,-Kč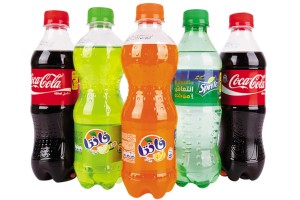 Variety of Drinks
You are welcome
In Prague center, few feets from Vaclav square.
HALAL oreintal restaurant Barakat offers all his clients a nice atmospher of pure restaurant.
You will find all HALAL foods:
Turkey nice Kebab
Ready oreintal food speciality
Italian Pizza all kinds
We are specialized on Turkey DONER Kebab, whitch is maded of pure HALAL meat, as Chicken Kebab, and Beef Kebab.
Traditional halal food
In our Oriental restaurant Barakat Prague, we prepare food from fresh and vetted ingredients that comply with the islamic halal requirements. Lamb, chicken and beef meat comes from the animals that were slaughtered according to dhabiha practices. The specific halal food does not contain pork, blood, insect, amphibians, alcohol or meat from animals that were killed in a dishonest way. Our halal food is suitable not only for muslims but for everybody who likes perfect ingredients and thorough Oriental food preparation. Therefore, do not hesitate to visit us and taste our Turkey kebab and other food specialities. Our daily menu also provides ready-made meals at good prices that you can take away home or to work. During a short waiting time for the food, you can use our free wifi connection. If you do not hurry, visit us and enjoy a unique atmosphere in our Arabic restaurant Barakat Prague.
Contact us
Opletalová 28
110 00 Prague
Tel.: +420 608 925 558
E-mail: barakat@barakat-food.cz
Web site:www.barakat-food.cz
Facebook: www.facebook.com/BarakatFood
Daily: from10:00 to 23:00.